---
Plastic furniture is easy to care for - provided you clean it with suitable agents. Cleaners and abrasives that are aggressive and can scratch the surface are a definite taboo here. Therefore, always use special cleaners adapted to plastic surfaces, such as the KERAPUR range.
In the event of soiling, it is best to react immediately - the stains are then very easy to remove. Do not wait too long to clean any soiling, otherwise it can be difficult to remove as plastic will readily bond with the contaminants.
---
Product recommendations: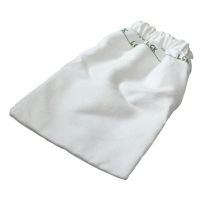 The Cleaning Glove is suitable to remove dust regularly from your leather, textile and artificial leather upholstery, as well as on all smooth surfaces like stone, synthetic material and glass.

Content: 1 glove
Item number: 0111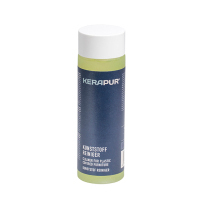 Ideal for thorough cleaning of plastic seats or plastic coated wood surfaces. 250 ml
Item number: 0210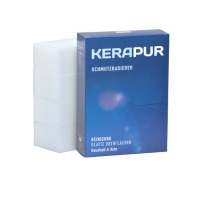 The KERAPUR® eraser removes dirt like limescale residues, fat and fat abrasion strips on all smooth surfaces like glass, ceramic, plastic, stone, metal, stainless steel and ceran around the household, car and on furniture. Easily and with just some water – without any addition of other cleaning agents.
Item number: 0200
---
---
OTHER CUSTOMERS ALSO BOUGHT THE FOLLOWING PRODUCTS: